Developing drugs for rare diseases is a tough nut for biotech companies to crack. Labiotech's Helen Albert interviewed the CEO of the Danish company Orphazyme, Anders Hinsby, at the recent BIO-Europe conference in Copenhagen, who told her about the appeals and challenges of making it in the rare disease space.
Traditionally, the low number of patients with rare diseases has been a turnoff for companies developing treatments. This has led many rare diseases to remain 'orphan', with no treatments available. However, with genomics and personalized medicine arriving on the scene, developing treatments for these diseases is getting more feasible.
Hinsby said the general opinion that rare diseases are not worth the effort has changed in recent years. "There is a lot of attention around orphan diseases, which is very good," he said. This is particularly evident judging from Orphazyme's IPO, which raised €80M on Nasdaq Copenhagen last year, making it one of the most successful recent IPOs in European biotech.
Even though the more common diseases such as Alzheimer's disease, cardiovascular disease and cancer represent big markets, developing treatments for them can be hard because the underlying biology is poorly understood. With many of the over 7000 known rare diseases, this is not the case.
"They are diseases where you often have a better handle on the mechanistic features of diseases, you know the genetics," Hinsby enthused. "Whereas with the bigger diseases, you do not mechanistically know at the tissue and cellular level what goes wrong in individual patients."
Orphazyme targets protein misfolding diseases, where genetic mutations cause proteins to get misshapen and start malfunctioning. In particular, it is focusing on lysosomal storage disorders, such as Niemann-Pick disease type C. These conditions involve the misfolding and dysfunction of proteins in lysosomes, the 'bins' of the cell which process waste molecules such as carbohydrates, proteins and fats.
"When the machinery degrading waste material doesn't work, you build up waste material. Cells become sick, degenerate and that turns into a disease in many situations," explained Hinsby.
To combat protein misfolding diseases, Orphazyme was founded in Copenhagen in 2009 by Hinsby and CSO Thomas Kirkegaard Jensen. "Thomas at the time was an academic and I was actually working in a venture fund at the time," recalled Hinsby. "The inspiration for me was that he had a technology that could do something dramatically new for patients with protein misfolding disease."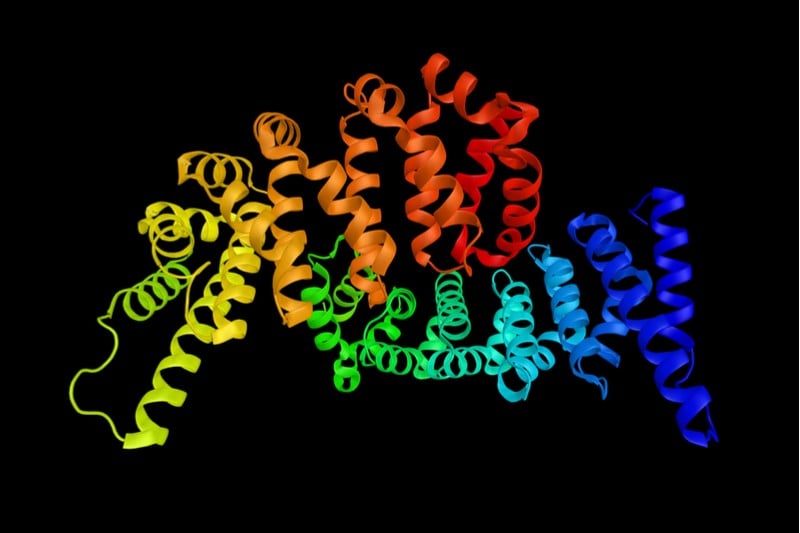 Orphazyme's candidate drug treatments stimulate the production of special proteins called heat shock proteins. Heat shock proteins correct or dispose of misfolded proteins and protect the cells from damage, treating protein misfolding diseases. "The heat shock proteins that we are applying work specifically in the lysosomes," Hinsby added. "Our tech was ideally fitted for lysosomal diseases."
So far, the company's small molecule drug has shown promise in Phase II/III for patients with Niemann-Pick disease type C, and is in a Phase II trial for another lysosomal storage disorder, Gaucher disease. The drug mechanism could even be applied to more common diseases.
"We have trials in two diseases that are not 100% genetic in nature, namely amyotrophic lateral sclerosis and inclusion body myositis, but we can see the same mechanisms apply and that is a fundamental part of the pathology," Hinsby noted.
As the company carries out trials in the rare disease space, Hinsby told us that engaging with patients is crucial. "The problem is you need to enroll patients in a trial for 12 months. You need to assign patients to a placebo group for 12 months. You would expect the patients to be reluctant about a 12-month control trial, but they were supportive because they saw the big picture."
Furthermore, the trial design can be daunting when recruiting children. "When you think about it in a disease like this, it's not just the child itself, the whole family is affected," elaborated Hinsby.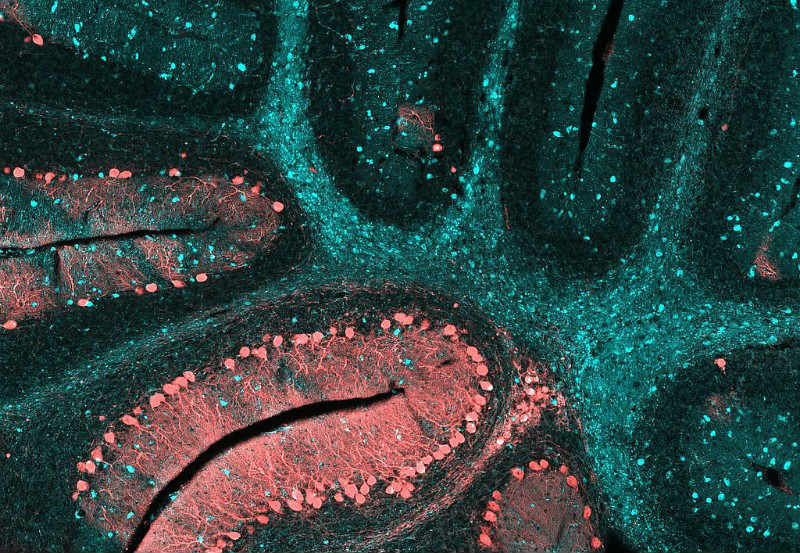 When asked about advice he could pass onto entrepreneurs about developing orphan disease treatments, Hinsby first joked that he could speak for hours on that. His advice was to always remember the bigger picture, in spite of the day-to-day struggles. "It will take 10-15 years. It always does. If you don't, you will get lost and lose motivation along the way."
This advice is bound to resonate with other European biotechs developing treatments for lysosomal storage disorders. Barcelona-based Gain Therapeutics was formed this year to advance drug treatments for Gaucher disease and gangliosidosis. The Swedish pharma Sobi and French company Lysogene also have treatments in the clinic for the disorder Sanfilippo syndrome type A.
For Orphazyme and other companies hoping to take on the task of developing rare disease treatments, success is possible, but it requires lots of consideration and planning with small trials. "There is a lot of work ahead," said Hinsby.
There is a lot of potential in the orphan disease space. Advances in research and next-generation sequencing over the last decade have revolutionized treatments for rare diseases, many of which have a genetic component. The reduced costs of sequencing are equipping biotechs with tools for carrying out better diagnoses and personalized therapies.
Orphazyme's IPO is part of a trend of increasing financial interest in rare diseases as well, encouraging more companies to get in on the action. Biotechs stand to gain a lot from these trends, making navigation of what can be a tricky area less of an obstacle than before.
---
Images from Shutterstock, Eunice Kennedy Shriver National Institute of Child Health and Human Development, National Institutes of Health