Seeking to disrupt the NGS market, Oxford Nanopore is rolling in cash. Before we heard the news, we sat down with CEO Gordon Sanghera to talk about the company's success.
December has been a stellar month for Oxford Nanopore. Just over a week ago, Oxford Nanopore's MinION device was used to sequence the whole genome of a number of human samples for the first time. Just now, the company announced that it has closed a whopping €120M round of fundraising, the largest in Europe this year, to expand its commercial activities and push its technology into the Asian market.
With its portable NGS technology, Oxford Nanopore is challenging big-name competitors like Illumina and Thermo Fisher. While these competitors are building machines for specialized life science labs, this company is democratizing genome sequencing to make it available to nonspecialized users. As Sanghera remarked, "We think long and hard about ubiquitous DNA sequencing and design the technology so that anybody can do it."
To realize its disruptive approach, one of the company's immediate targets is the clinical diagnostics market, in which doctors would benefit from real-time data on how a virus is evolving and becoming drug-resistant.
Moreover, the American restaurant chain Chipotle lost $10Bn when it couldn't contain their recent E. coli outbreak — Oxford Nanopore says that problems like this could be solved by using one of its pocket sequencers for real-time genomic surveillance throughout the supply chain to identify the source. Undeniably, the cost of one of the company's devices, now under €1000, is negligible compared to the financial risk.
So how does Oxford Nanopore explain its success? Here's what Gordon Sanghera had to say.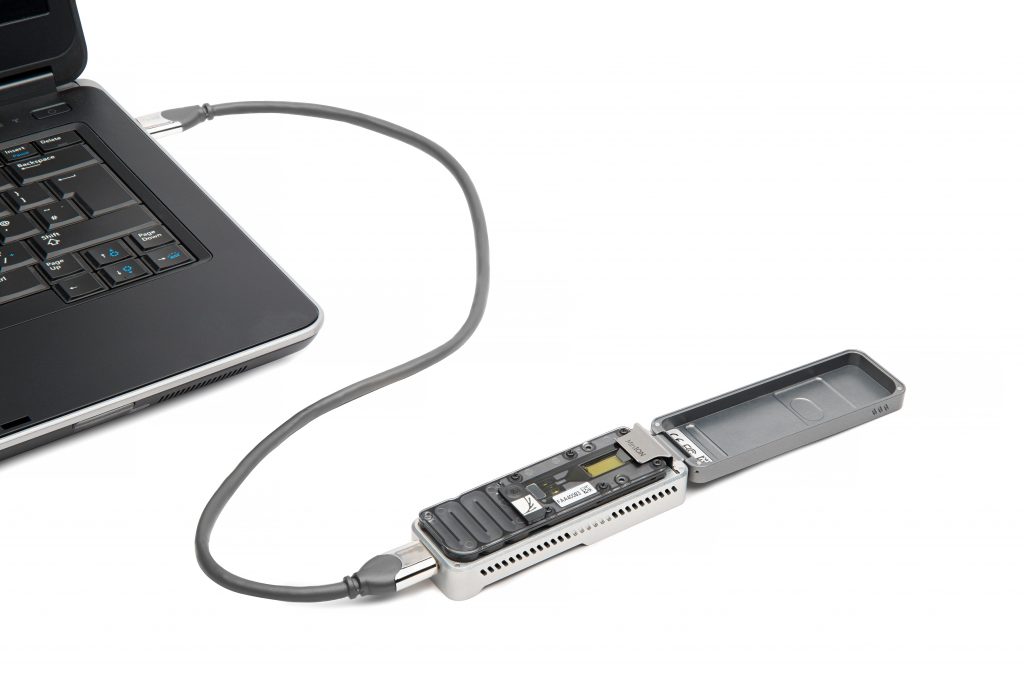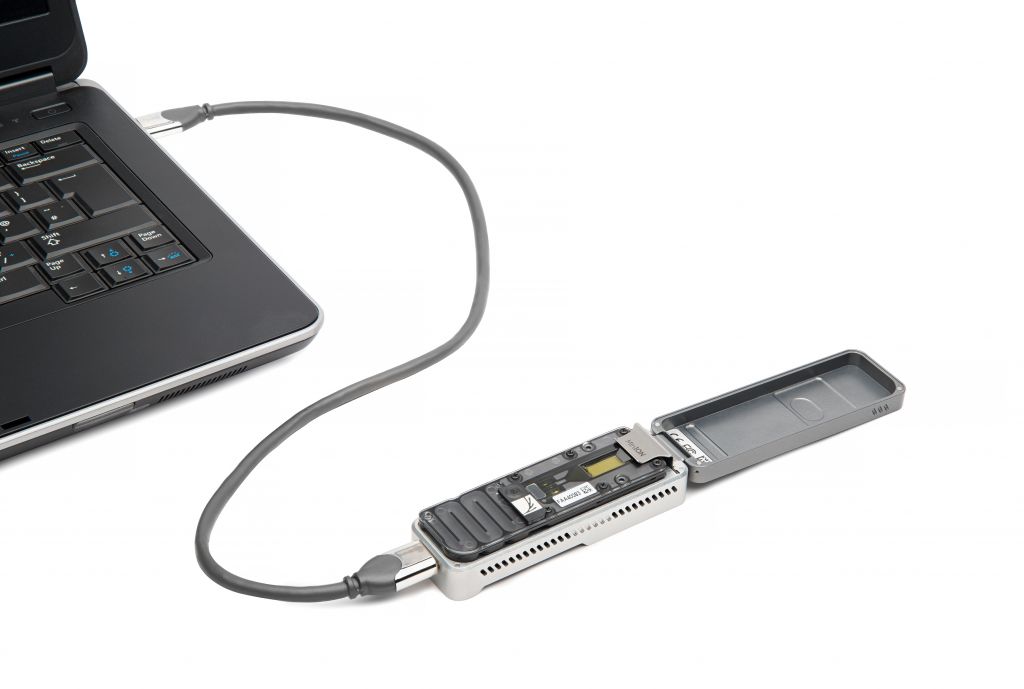 Let's start with talking about the tech itself, what does it do?
Our technology is electrical, single-molecule, and label-free, and it's reading the DNA strand directly, so we can configure it into small electronic devices and then simple devices with no valves or cameras. Our main product right now, the MinION, is the size of a chocolate bar.
When we went live commercially in May 2015, we were generating something like 100-500M (and sometimes more than 1Bn) DNA bases per 48-hr run with a median accuracy of about 85%. By March of 2016, we stepped up our throughput up from 200-800M bases to more than 1Bn bases with our R9-Series chemistry, based on a new nanopore reader. In addition, we demonstrated the accuracy improved from the mid-80's up to 97% for what we call a 2D read and 92% for a single-stranded 1D read.
The singled-stranded 1D read allows rapid sample preparation in 10 minutes. For Illumina, Thermo Fisher or Pacific Biosciences, preps range from 3-6 hours to multiple (4-5) days; so our 1-D, 2-step prep is very disruptive, especially given its 92% raw median accuracy allowing high consensus accuracy; moreover, groups were able to replicate our results within the last two or three weeks. We think that the simplicity in the front-end sample prep really opens up broader applications of our technology.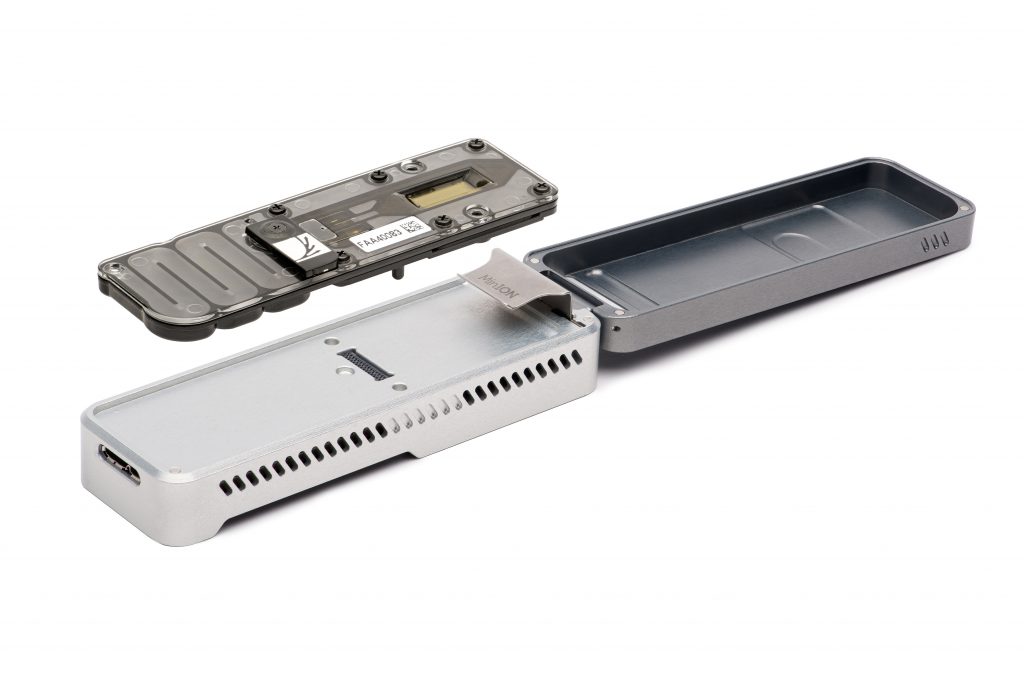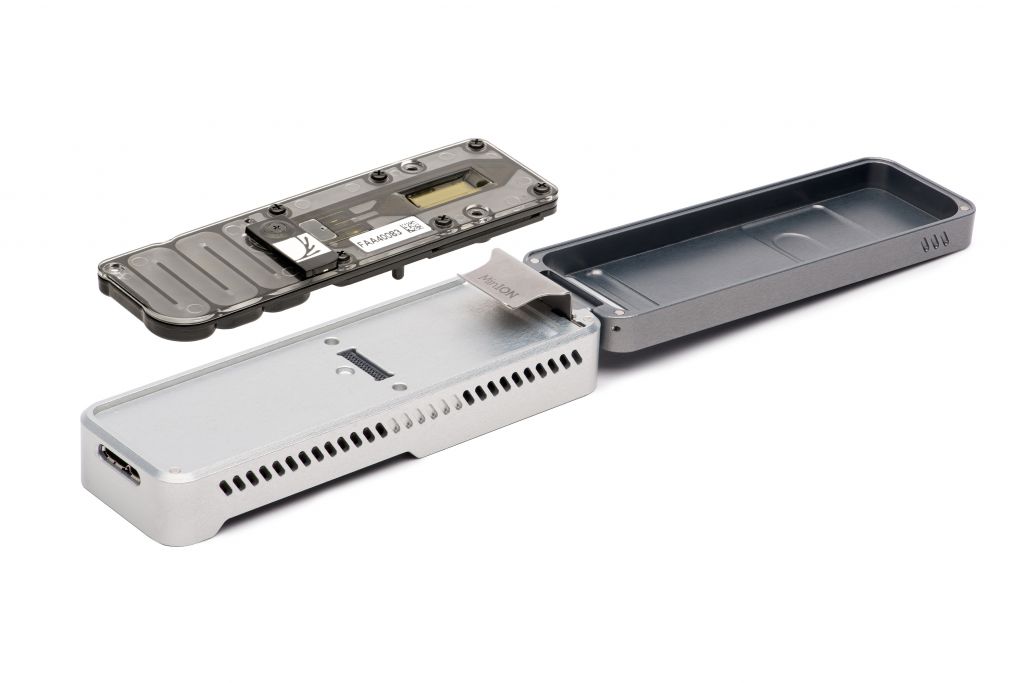 How did you achieve all of this in such a short period?
For the whole 11-year history of the company, we've actually been working on 10 different protein families that exist in nature. For some time, almost 2.5 years, we were working on 7-Series, almost since early access and then commercial launch. The generational skip to the 9-Series came through quickly — it had phenomenal improvements in signal to noise and therefore the DNA read quality. The 7-Series median accuracy was about 72% median accuracy when we started, whereas the 9-Series 1D has pushed it all the way to 92% after two years of intensive research and thousands of mutations.
Additionally, when the accuracy starts to get better, it opens up the signal processing algorithm. We've shifted from the traditional hidden Markov model signal processing algorithms to recurrent neural networks — the kind of technology used in Siri that has really evolved in the last couple years.
It's somewhat counter-intuitive, but the accuracy is better at faster speeds. The 7-Series had a translocation speed of 70 bases per second through the nanopore; the 9-Series runs at 250 bases/second; and the upgrade, 9.4, runs at 450 bases/second. There is no loss in accuracy at this speed.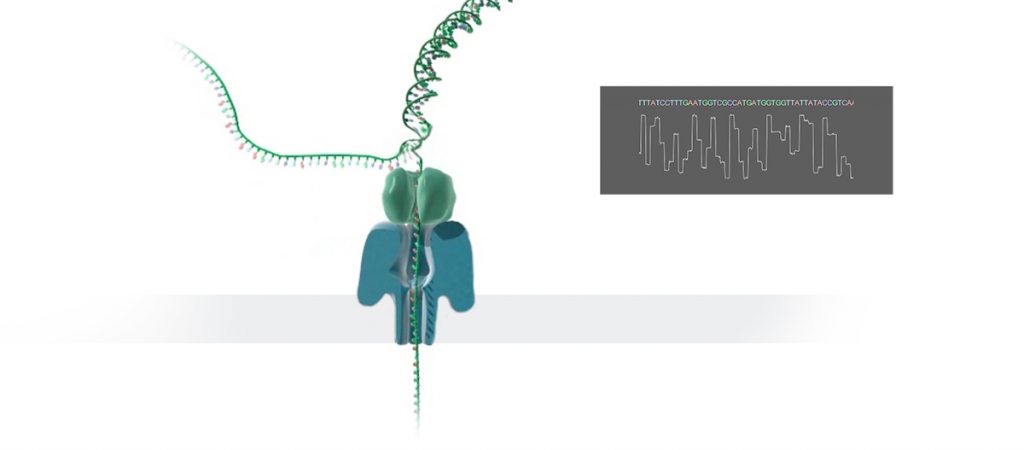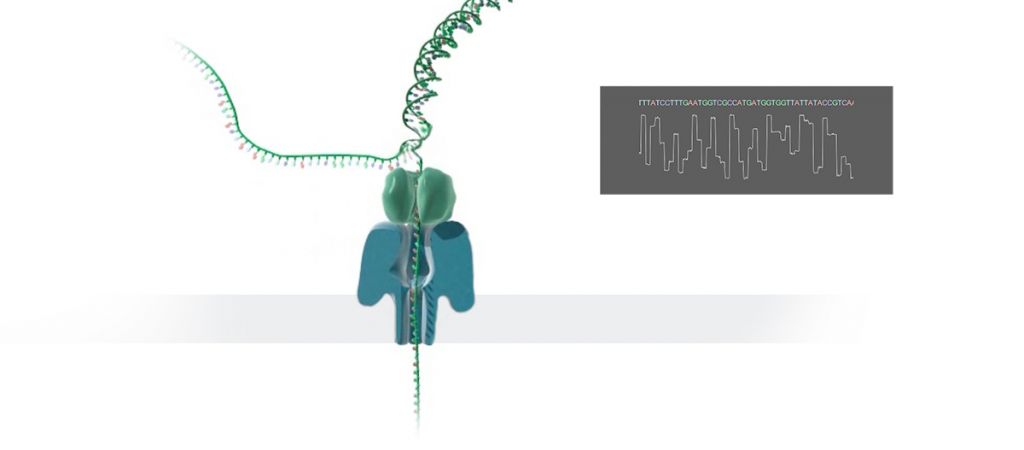 Could you talk about the clinical applications of your product?
The current market for sequencing for us is mainly life science research tools, and the MinION has been successfully used in that arena. We've shipped over 3000 to 50 countries, and there are roughly 100 publications on various interesting applications…This technology allows anyone to do DNA sequencing on their desktop.
We've also begun the development of the MinION Dx ("Flongle") for diagnostic purposes. The difference between the MinION and the MinION Dx is the difference between a general sequencing operation and an applied test to look for a specific sequence to address a particular diagnostic need. It's one platform configured in two different ways to target two different markets with different biological questions.
The price of a diagnostic test is a complicated question because it depends on the complexity of the biology. The MinION Dx should allow us to be competitive with the price a typical molecular diagnostic test, a PCR-based test, where you're only sequencing a small region and therefore not getting the full picture. This device provides real-time monitoring and thus much richer content.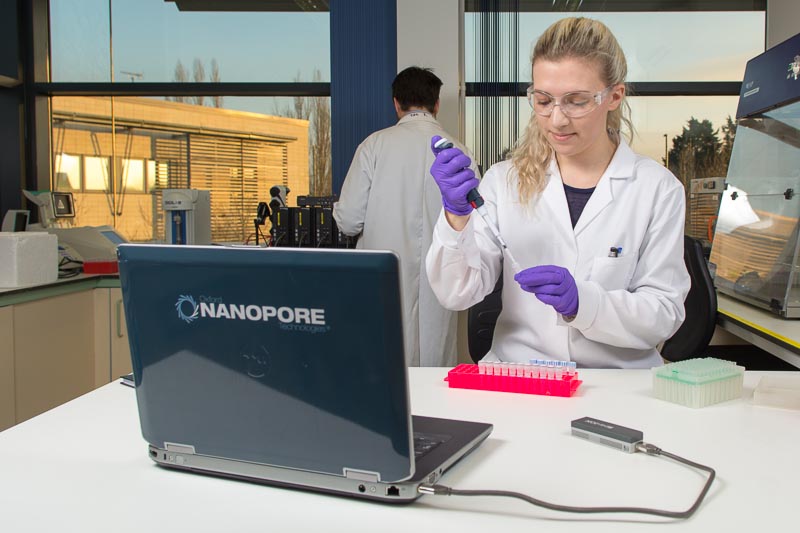 With the higher throughput device, PromethION, you can really start to tackle bigger genomes and larger projects. The PromethION will be a huge commercial product in that life science tools market challenging the big game projects like traditional high throughput population projects.
To make the process even more efficient, our automated sample device called VolTRAX allows you to put your DNA on a chip and walk away. Whether you're doing 1D or 2D, single 5-min or multistep 45-min sample prep, it's fully automated. Last week, we started shipping to our first 20 customers.
We are seeing more and more the benefit of rapid real-time analysis of pathogens, particularly drug-resistant ones, so that you could do rapid diagnoses and provide the clinicians with a window into the way the biology is changing and perhaps becoming drug resistant in real time. We cannot do that today, and that is perceived by the researchers at the moment as a huge unmet need that we can capitalize on with the MinION Dx strategy.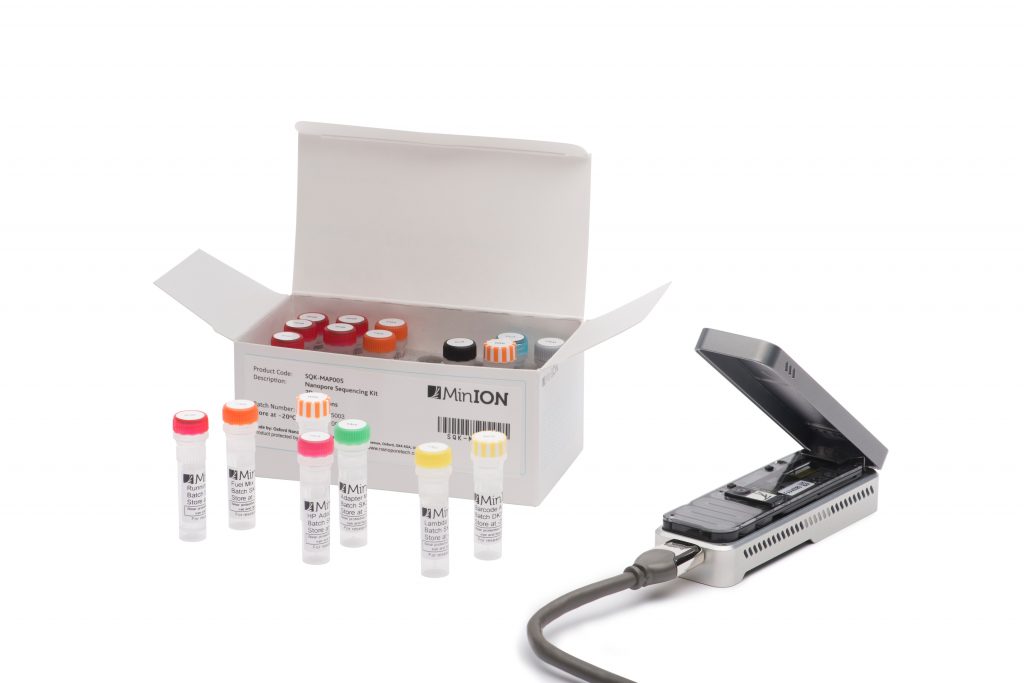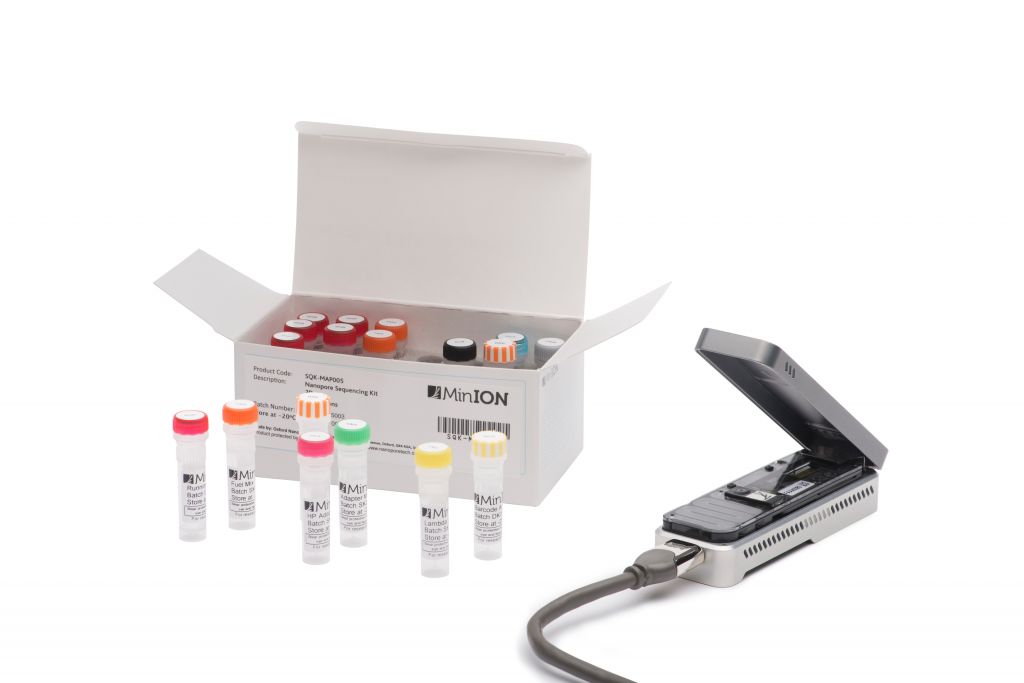 How are you progressing in commercialization?
We've seen a lot of clinical interest, so in response to that, we unveiled our MinION Dx, a MinION with a flow cell inserted into a dongle, or as we call it, a 'flongle.' It's a single-use, relatively low-cost, disposable tool that would allow you to do a clinical diagnostic assay.
2017 will be about attaining regulatory approvals, like IVDD and CE marking for MinION Dx. We want to break the paradigm that revolves around a big central laboratory for batch-based processing as exemplified by Illumina's technology. We believe our offering will become a diagnostic system based on MinION Dx, that would for instance only do an HIV assay and not be an NGS.
We think we can really start to challenge the molecular diagnostic market, because for example, you would get not only a piece but the whole HIV virus genome as it rapidly mutates and becomes drug resistant. You get the whole picture in real-time, and we think we can get it down to a price point that will compete with PCR-based molecular diagnostics.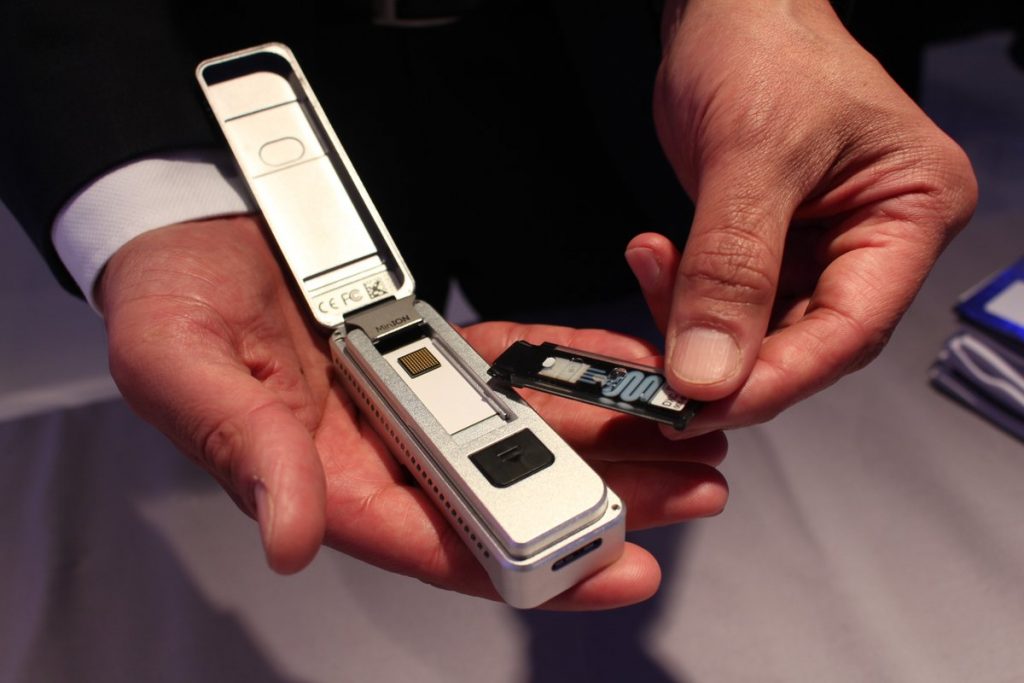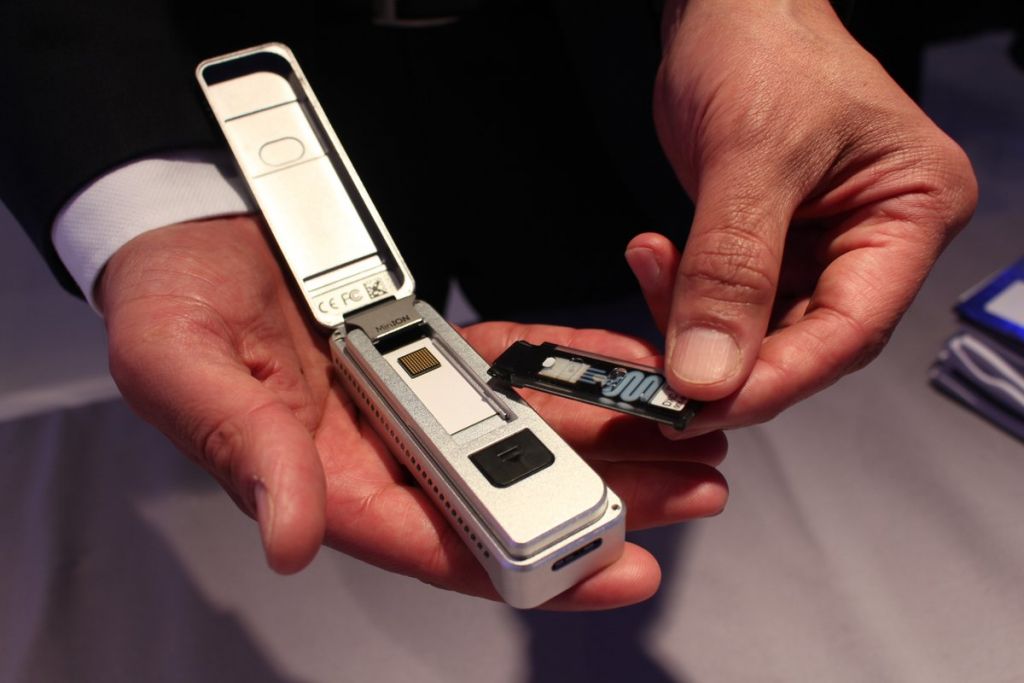 How do you justify such a high valuation?
I can answer that with a perspective on current market dynamics. Illumina is a monopolistic leader with an 80% share of the life science research tools market, but this market is only $2-3Bn. The potential opportunity for the applied market could run into up to $60Bn if you can get NGS into the applied markets to tackle drug resistance in diseases like HIV.
Other industrial markets are equally attractive but have a slightly lower regulatory barrier, making them easier to enter. All of these markets really depend on the technology to be easy to use and decentralized, so basically portable, and that doesn't exist with any other DNA sequencing technology.
We believe we have a replacement technology for Illumina, and we believe we have a commercial model that would allow us rapidly transition from the research market to the applied including industrial markets. All these dynamics together allow us to raise money up to our valuation.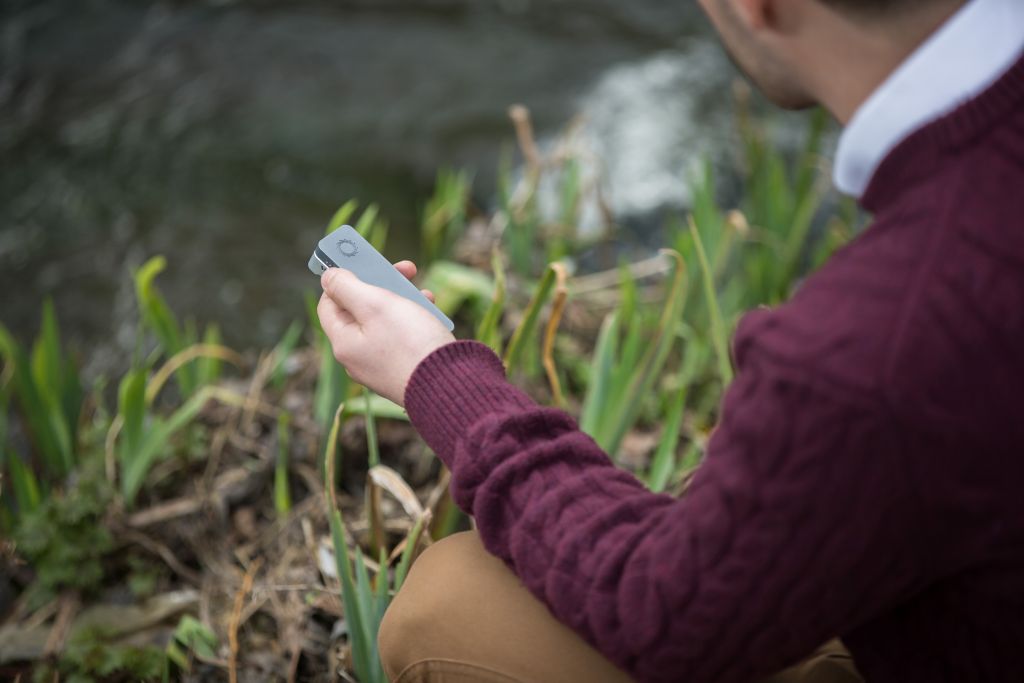 So where do you go from here?
We're moving on our early-access customer base to routine use with the evolved product and developing our applied diagnostic strategy through MinION Dx with the our single-use Flongle. It sort of reflects where we are as a business now: it's all about commercial execution, and we're in the foothills of really pushing this technology out to the diagnostic and side markets.
It always takes time for a new disruptive technology to gain traction, but we feel we're really pushing ahead now and really getting to solve the biological problems that other platforms just cannot do without portability and real-time data in particular. This is an interesting moment for us, we feel that we're at the tipping point. We think the hugely improved throughput and accuracy makes it ready for primetime!
It was fantastic to speak with Gordon about how Oxford Nanopore is disrupting the NGS market! Keep an eye out — the company's pocket sequencers might be coming to a lab or doctors' office near you!