French company Kephalios has successfully implanted a new adjustable device to repair a heart valve defect in a human patient for the first time.
The first of five patients in a clinical trial at the Vienna General Hospital has received an implant designed to repair mitral valve regurgitation. This disease causes the mitral valve to not close properly when the heart pumps, leading to some blood leaking back from the left ventricle to the left atrium (which are separated by the mitral valve).
The device, developed by Kephalios, is inspired by a technique known as mitral valve annuloplasty, in which so-called "Carpentier" rings are placed in the heart to restore the shape of the mitral valve. This technique has been in use for the last 40 years, but it has some big limitations.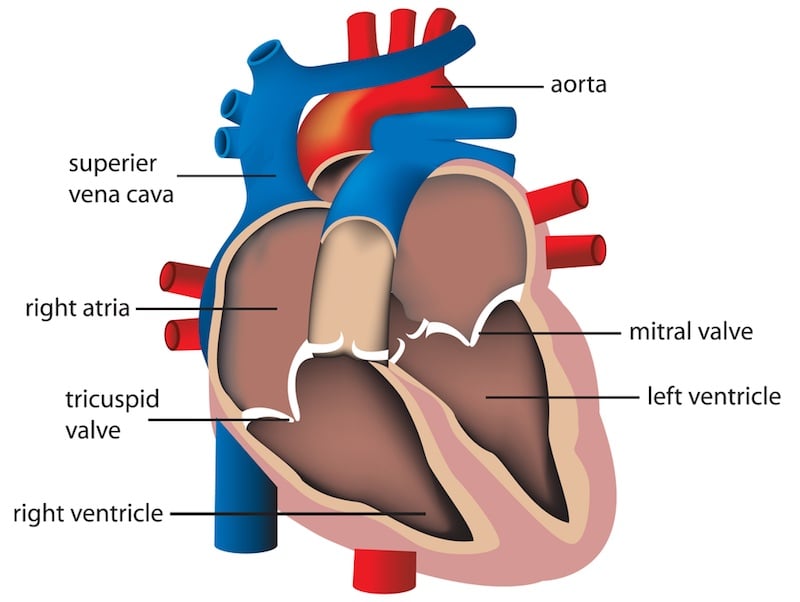 "In up to 10% of cases, surgery is not totally effective, meaning that the patient entering the operating room still has some mitral insufficiency after the operation," Daniele Zanotti, CEO of Kephalios, explained to me. He added that "in about 30% of patients, even if the operation went well, the disease reappears in 1 to 2 years, which is a very high percentage. This discourages surgeons from operating at all."
This means up to 40% of patients don't see their mitral valve completely fixed after open-heart surgery. Kephalios wants to change that with a device that can be reached to adjust its shape and dimensions any time during and after implantation. And most importantly, without the need for a second open heart surgery. To achieve this, the device includes a balloon catheter that can be used to push towards the inside any of three regions within the ring.

The ongoing trial will test the short-term safety of Kephalios' mitral valve replacement device 30 days after implantation. Results are expected in the second quarter of 2018, and if they are positive, the company will run a larger, long-term study to support an application for its approval.
Zanotti expects the device could be launched as soon as 2020, and he is optimistic about its incorporation into clinical practice. "Our device is implanted with a classical surgical technique that is very well known by mitral surgeons. It will be very easy to be accepted, because they all know this technique."
Once they get there, Kephalios is already making plans for an upgraded version of its mitral valve replacement device. "We are thinking about making our device fully transcatheter. Meaning that, with a catheter, we will introduce a structure that will take a ring shape only once it is placed inside the heart," explains Zanotti. This would no longer require an open-heart operation, since the device could be introduced through one of the main blood vessels that reach the hart, such as the femoral vein.
Ultimately, the company's goal is to bring the concept of personalized medicine to implantable heart devices. "We can really tailor the ring to the specific need of each patient," says Zanotti. "This makes a big difference."
---
Images via Elnur, Graphics RF /Shutterstock; Kephalios