Update (23/02/2018): Merck Sharp & Dohme (MSD), licensee of AiCuris, has launched letermovir in Germany under the trade name Prevymis. The antiviral drug will be available to patients undergoing a hematopoietic stem cell transplant (HSCT) to prevent reactivation of latent human cytomegalovirus (CMV), which can prove lethal in the weakened state of this patients. 
Update (31/01/2018): AiCuris has received another €30M in milestone payments from MSD following the approval of Letermovir by the European Commission. This can be put towards the development of other candidates in AiCuris' infectious diseases pipeline, including Pritelivir for the treatment of herpes simplex virus (HSV) infections.
---
Originally published 9/11/2017
AiCuris will be jumping for joy after its human cytomegalovirus (HCMV) treatment, letermovir, was approved by the FDA.
AiCuris develops antiviral and antibacterial agents to treat life-threatening infectious diseases. Today, the company and its partner, Merck Sharp & Dohme (MSD), will revel in the news that their human cytomegalovirus (HCMV) antiviral, letermovir – tradename Prevymis – has been given the thumbs up to enter the US market. This follows a successful Phase III study in patients recovering from bone marrow transplants, who are at risk of severe HCMV infections. MSD aims to launch the drug onto the market in December, and hopes to gain approval in Europe and Japan shortly.
HCMV is a lifelong infection that usually lies latent, but it can be reactivated in the immunocompromised like bone marrow transplant (BMT) patients. In these patients, viral replication cannot be controlled and the virus becomes pathogenic, which can increase mortality in BMT patients. With over half of 40-year olds infected with HCMV, there is a real need to develop a safe and effective treatment for the infection. Additionally, current treatments cause side effects, including myelosuppression and renal toxicity, in BMT patients.
However, letermovir has been developed to overcome these issues. AiCuris developed the drug and prides itself on developing new mechanisms of action, which letermovir is a perfect example of this. Whereas previous HCMV antivirals target the viral polymerase enzyme, letermovir targets its terminase to block viral replication, which is unique to the virus. CEO of AiCuris, Holger Zimmerman, describes this as "game-changing" as the drug can be used to prophylactically to prevent the infection.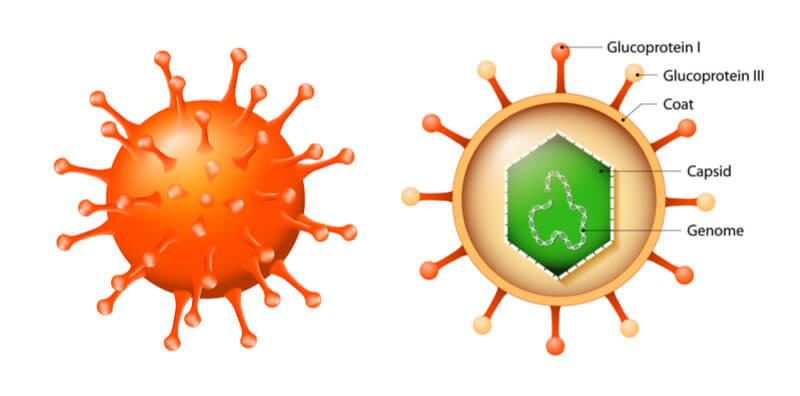 The once-daily antiviral demonstrated its ability to fight HCMV infection during a Phase III trial, where it reduced the number of BMT patients developing an infection by over 20% and reduced patient mortality by 6% in comparison with placebo. Holger Zimmerman highlighted to me that the approval was based on just one Phase III trial despite most drugs needing evidence from two, which underlines its strength.
In the HCMV field, letermovir comes up against gangcyclovir, but its alternative mechanism of action should give it a superior safety profile. Holger Zimmerman also told me that the company feels that it is safe from competition for the time being: "There were drugs in the pipeline that failed in later stage development. There was Maribavir and a Chimerix compound… but both had problems and we're no longer concerned."
The German biotech is not looking to put its feet up on the back of this big win. With €105M in milestone payments in the bank, it will now focus on driving drug candidates for herpes, hepatitis B and antibiotic resistance through the clinic. In particular, Pritelivir, the company's candidate for herpes simplex virus (HSV) has outperformed the current standard antiviral treatments for genital herpes in Phase II trials.
---
Images – Tony Giuffrida / shutterstock.com; Designua / shutterstock.com