uniQure has new data from the Phase I/II trial of its gene therapy for Hemophilia B, a rare genetic disorder. After 9 months, the therapy maintains 75% reduction of transfusions. A good sign for the therapy's durability.

Although quite rare (1 in 20,000 male births), Hemophilia B is famous for being spread in European royal families.
In the present day, patients with severe Hemophilia B need regular transfusions of a type of clotting factor, factor IX (FIX). With its FIX blood level below 1%, they often suffer from spontaneous bleeding into joints and muscles.
Sobi (Sweden) recently received EU market authorization for its long-lasting FIX replacement, which brings down the necessary transfusions to just once per week. Still, the gene therapy pioneer uniQure is aiming higher (or longer, in this case) with one of its clinical candidates – AMT-060.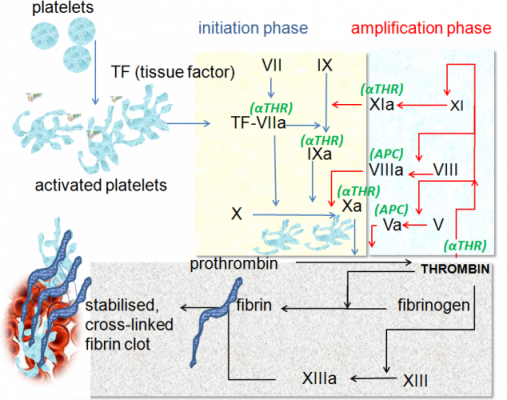 AMT-060 contains a gene for wild-type FIX, modified for being more easily expressed in human cells (codon optimization). It also has other components (LP1 promoter for liver expression and an AAV5 viral vector) which are the only ones to have clinically proven multi-year durability and demonstrated safety.
Now, uniQure has announced additional results from AMT-060 Phase I/II trial, in the group of patients that was injected with a low dose of the therapy. Through the 9 months of follow-up, the therapy maintained the same effect that had already been seen in the first results. This is a good sign for the durability of the gene therapy – a key characteristic.
As with the first results, 4 of the 5 patients were able to stop transfusions of FIX, with a range of blood levels from 3.1% to 6.7% of normal – which brings the disease to the 'moderate' level.
One patient remained on preventive transfusions due to low FIX levels, but his symptoms have improved and he requires less FIX concentrate. Overall, these results suggest the therapy could reduce the need for transfusions by 75%.
Additionally, it continues to be well-tolerated, without immune responses to the viral vector that carries the therapy.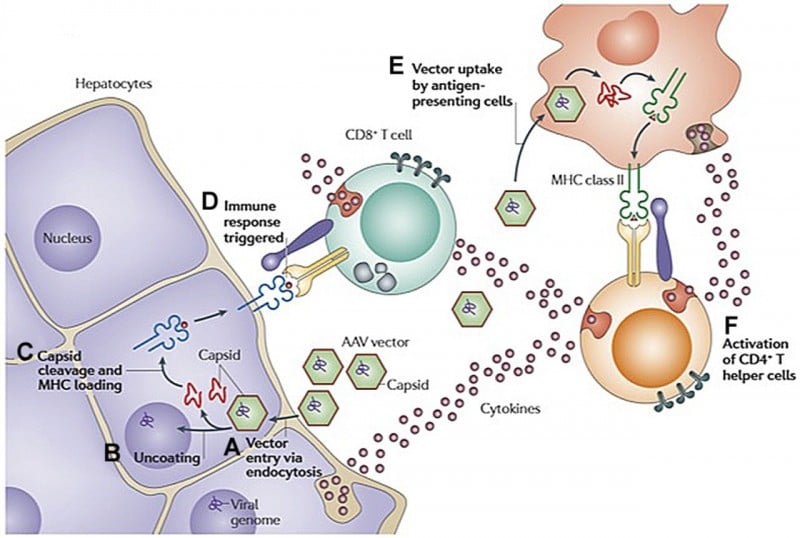 However, the results didn't seem to thrill investors, with uniQure' stock value still on its one-year downward slope. Despite its trailblazing work in gene therapy and regulatory approval in Europe, its €1M Glybera turned out a commercial flop.
Maybe uniQure will get more enthusiasm for the results of second part of the trial, where patients received a higher dose of the gene therapy.
---
Feature Image Credit: DNA molecule © Sergey Nivens (BigStock ID98726111)
Figure 1 Credit: High (2012) The gene therapy journey for hemophilia: are we there yet? Blood (doi: 10.1182/blood-2012-05-423210)
---