The biotech industry has often been criticized for its lack of gender diversity. While there is still a long way to go to achieve ideal levels of equality, there are more and more women filling leading roles in companies across Europe. Here are 20 women making an impact in the European biotech industry.
Diversity comes in many forms, such as social origin, ethnic background and gender. It is undeniably a positive force in the workplace, as it allows people to collaborate and tackle problems from different viewpoints. In fact, a 2018 survey suggested that companies with leaders from diverse backgrounds are more innovative than those with less diverse leading teams.
Like many technological fields, people with leading roles in big biotech companies have been predominantly male. One major conference scandal in 2016, where the organizers had hired young women to mix with the largely male attendees, provided a strong wake-up call for the biotech industry to improve the gender imbalance.
Nowadays, the amount of women in biotech leadership roles is slowly increasing, and there are many highly qualified women either leading biotech companies or working in senior management roles.
With so many strong and experienced contenders, it was very hard to narrow down the selection. As always, this list is in no particular order:
---
Deborah O'Neil, CEO, Novabiotics, UK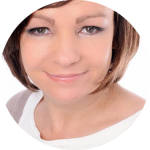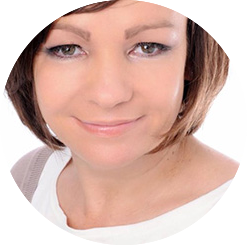 An immunologist by training, Deborah O'Neil has over two decades of experience in the field of antimicrobial drugs. Back in 2004, she founded Novabiotics to develop peptide drugs that can treat infections by fungi and bacteria.
The drugs developed by Novabiotics have the potential to tackle superbugs that have developed antimicrobial resistance. One of the most advanced programs by Novabiotics is an antifungal peptide in phase II for the treatment of fungal nail infections, known as onychomycosis.
---
Karen Aiach, Founder and CEO, Lysogene, France
Karen Aiach founded Lysogene to develop a gene therapy for the rare condition Sanfilippo syndrome. With a background in business and economics, she entered the biotech industry with a strong personal motivation, as her own daughter suffers from the same condition.
The gene therapy for Sanfilippo syndrome is currently in clinical trials, with the most advanced phase II/III trial expected to finish in 2022.
---
Mary Kerr, CEO, NeRRe and CEO of KaNDy, UK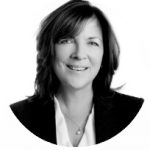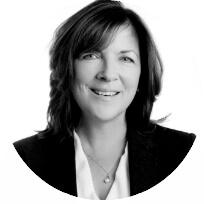 Mary Kerr spent more than 20 years in leading jobs in GSK, such as Senior Vice President and Global Franchise leader. She was also a founding member of the executive team of the UK company ViiV Healthcare, which is developing HIV treatments.
Kerr is currently at the helm of the GSK spinout NeRRe Therapeutics, which has a treatment in phase II for chronic refractory cough. As if that wasn't a lot already, she is also leading the NeRRe spinout KaNDy Therapeutics, whose promising treatment for menopause symptoms has recently begun a phase IIb trial.
---
Elaine Sullivan, CEO, Carrick Therapeutics, Ireland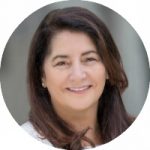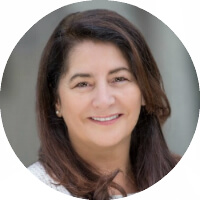 Elaine Sullivan launched her career with a PhD in Molecular Biology and Virology at the University of Edinburgh. For over 25 years, she then led research and development in big pharma companies such as Eli Lilly and AstraZeneca.
Sullivan began leading the Irish Carrick Therapeutics after its founding in 2015. Carrick aims to bring together labs from leading institutions such as the Universities of Cambridge and Oxford to find ways to kill drug-resistant tumors. Its lead compound, a treatment for hard-to-treat tumors such as small-cell lung cancer, is at phase I.
---
Özlem Türeci, CMO of BioNTech, Germany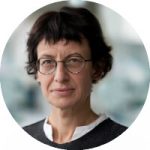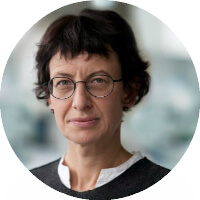 With over 110 academic publications, Özlem Türeci has an impressive 25 years of experience in cancer immunotherapy research. Although trained as a physician, she's a heavyweight in the corporate field too.
In 2001, she became the CSO of the newly-founded German biotech Ganymed Pharmaceuticals, which is developing a first-in-class antibody treatment for cancer. She became CEO in 2008, and the company was eventually sold to Japan-based Astellas Pharma for up to a whopping €1.3B in 2016.
Following that record-breaking deal in Germany, Türeci became CMO of the German biotech BioNTech, which develops mRNA drugs for cancer. BioNTech's most advanced treatment has completed phase I development for metastatic melanoma.
---
Dolores Schendel, CEO and CSO, Medigene, Germany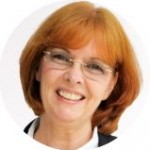 Schendel is a veteran of cancer immunotherapy, having studied T cells and their anticancer potential in Munich since the 1970s, and having published over 200 academic papers. Back in 2013, she founded the company Trianta Immunotherapies, which developed T cell-based immunotherapies for cancer.
Trianta subsequently caught the eye of Medigene, which acquired the company in 2014 for €12M. Schendel then shot up the ranks of Medigene, becoming the company's CEO in 2016. The company's most advanced treatment is an immune cell therapy for acute myeloid leukemia, and is in phase II development.
---
Jane Dancer, CBO, F-star, UK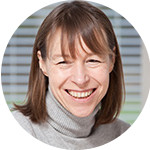 Starting off with a PhD in Natural Sciences from the University of Cambridge, Dancer has over 15 years of experience in business development. She began in the agrochemical industry with companies such as AgrEvo UK, but jumped to the medical sector with roles in companies including Cellzome and MedImmune (formerly Cambridge Antibody Technology).
She's now CBO of F-star, a biotech developing bi-specific antibodies, with its lead candidate in phase I for the treatment of solid tumors that are resistant to existing treatments.
---
Maryvonne Hiance, Vice Chairman, OSE Immunotherapeutics, France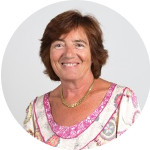 Maryvonne Hiance has an engineering background rather than strictly life sciences, and has led a long list of companies over her 20-year career. She co-founded the French biotech Effimune in 2008, which developed treatments for autoimmune diseases.
Since the merger of Effimune with OSE Pharma in 2016, Hiance has been Vice Chairman of the Board and Director of Strategy of the resulting company OSE Immunotherapeutics. The most advanced treatment in this company is an immunotherapy in phase III development for the treatment of non-small-cell lung carcinoma.
---
Nawal Ouzren, CEO, Sensorion, France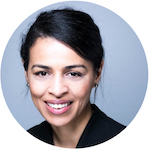 Ouzren has 15 years of experience in the pharma industry, including as Vice President of the Biosimilars business unit of the US company Baxter. After this role, she ran the global genetic diseases franchise at US-based pharma company Shire in 2016. Ouzren became the CEO of Sensorion in 2017.
Founded in 2009, Sensorion's most advanced treatment is in phase II trials to treat acute unilateral vestibulopathy, a condition that causes a strong feeling of vertigo and imbalance for the sufferer.
---
Christine Placet, CEO, Horama, France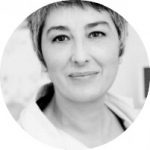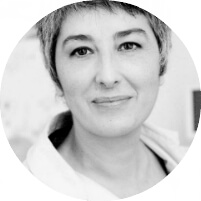 Of the 18 years Placet has spent in business, 8 of those years were spent in Ernst and Young, one of the biggest accounting firms. She has served as CFO in many other companies.
In 2004, Placet joined the biotech Trophos, which developed drugs to treat rare neurodegenerative diseases, such as spinal muscular atrophy. She began her time there as CFO and became Trophos' CEO in 2012 until a €470M acquisition by Roche in 2015.
Placet joined Horama in 2016 as CEO, leading its efforts to develop gene therapies for inherited eye disorders. The company's lead candidate is in a phase I/II trial for the treatment of retinitis pigmentosa.
---
Caroline Barelle, CEO, Elasmogen, UK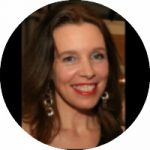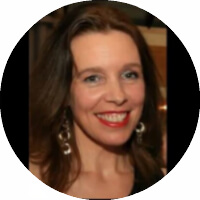 Caroline Barelle began with a PhD in biochemistry from the University of Aberdeen and spent time in big roles at Alliance, Wyeth and Pfizer. With this hefty business experience under her belt, she co-founded Elasmogen in 2014.
One of the top biotechs in Scotland, Elasmogen develops small shark-inspired antibody drugs called soloMERs to treat autoimmune diseases. This technology has attracted the likes of US company Amgen to collaborate in developing drugs to get into the cell. Elasmogen's most advanced treatment in development is a drug to treat uveitis, an autoinflammatory disease that affects the eye. This candidate is currently at the late preclinical stage.
---
Denise Scots-Knight, Co-founder and CEO, Mereo Biopharma, UK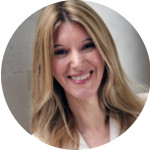 Denise Scots-Knight obtained a PhD from the University of Birmingham, before spending over 25 years working in the biopharmaceutical industry. She worked at life science companies such as Scientific Generics (now Sagentia), and then changed to a financial route, becoming an investment manager at Rothschild Asset Management. Scots-Knight spent time as Managing Director in the firm Nomura from 1999, and led Nomura's spinout company Phase4 Partners in 2010.
Mereo BioPharma, the company that Scots-Knight co-founded in 2015, has worked fast, with a couple of candidate therapies already close to beginning phase III trials. One of them is an antibody treatment for the rare bone disease osteogenesis imperfecta and the other is designed to treat symptom flare-ups in chronic obstructive pulmonary disease.
---
Carina Schmidt, CEO, Athera, Sweden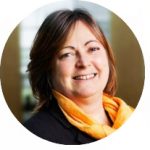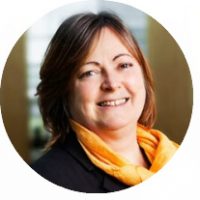 Carina Schmidt is an old hand at running life science businesses, with experience from over 30 years in this sector. She has spent a big chunk of that time founding and leading two Swedish life science companies — Grasp Bioscience in 2000 and BioBusiness Partners Scandinavia in 2006.
Since 2007, Schmidt has been the CEO of Athera, a Swedish biotech that focuses on treating cardiovascular disease. Founded in 2005, the company is developing therapeutic antibodies, and its lead treatment is in phase II for the treatment of heart failure.
---
Jacqueline van Lemmen, Executive Vice President of Operations, Corbion, Netherlands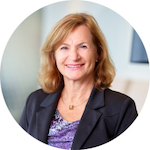 Jacqueline van Lemmen's early career started in the Holland branch of the British chemical company Imperial Chemical Industries. Following some startup work, she spent 20 years in the Dutch health and nutrition company DSM, becoming the company's Vice President of Operations in the Food Specialties and Bio-based Products and Services divisions.
In 2017, van Lemmen became Executive Vice President of Operations at Corbion. The Dutch industrial biotech is developing a wide range of bio-based products such as biofuels and bioplastics, which could lead to lower plastic pollution and a more sustainable economy.
---
Mariola Söhngen, CEO, Convert Pharmaceuticals, Belgium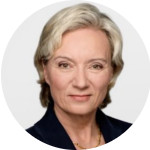 Mariola Söhngen entered the business sphere from a PhD in medicine, co-founding the anesthetics pharmaceutical company Paion in 2000. She served as the Managing Director and CMO of the company for another 15 years.
Söhngen then became CEO of the German biotech Mologen from 2015 to 2018. She oversaw the company's drug development programs, including a phase III trial for a drug treating metastatic colorectal cancer.
Söhngen joined Convert Pharmaceuticals back in November last year. This company is aiming to reach clinical trials with a new class of targeted anticancer drugs that stay inert in the body until they reach tumors lacking oxygen, which can transform into more aggressive forms of cancer.
---
Andrea Pfeifer, Co-founder and CEO, AC Immune, Switzerland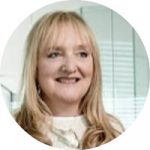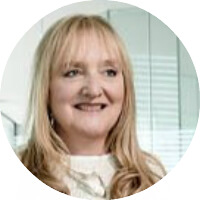 After completing a PhD in Toxicology at the University of Würzburg, Germany, Andrea Pfeifer spent 25 years managing life science businesses. She had leading roles in Nestlé, such as the Head of Global Research and Development. While there, she co-founded the Nestlé Venture Capital Fund which nurtures new life science startups.
In 2003, Pfeifer co-founded AC Immune and has been the CEO of the company ever since. The company's most advanced treatments are antibodies targeting key proteins in Alzheimer's disease, and are in phase II trials.
---
Martine Clozel, CSO and Executive VP, Idorsia, Switzerland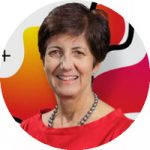 Martine Clozel began as a doctor specializing in pediatrics, studying at the University of Nancy, France. She then got involved with business, co-founding Actelion with her husband and other colleagues in 1997. Developing drugs for rare diseases, Actelion grew into the biggest biotech in Europe and was acquired by Johnson & Johnson in 2017 for a massive €28B.
Since then, Clozel is one of the leaders of Idorsia, which was spun out of Actelion in 2017. Idorsia has four treatments in phase III trials, with targets including insomnia, uncontrolled hypertension, brain hemorrhage and the rare condition Fabry disease.
---
Dominique Costantini, Chairman and Director of Early Development, OSE Immunotherapeutics, France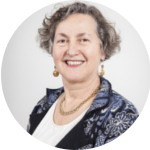 Dominique Constantini is a trained doctor who has spent over 25 years building up experience in the pharmaceutical industry. For example, she founded the biotech BioAlliance Pharma (Onxeo) in 1997, which developed treatments for cancer, and ran the company as CEO.
Constantini went on to found OSE Pharma, a biotech developing cancer immunotherapies, in 2012. When OSE Pharma merged with Effimune in 2016, Constantini joined the Board of OSE Immunotherapeutics and continues to lead alongside Maryvonne Hiance, who came from Effimune.
---
Helen Tayton-Martin, CBO Adaptimmune, UK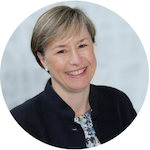 With a hefty 26 years of experience in life science business, Helen Tayton-Martin began her career with a PhD in molecular immunology in the University of Bristol, UK. The early stages of her corporate experience were spent working for companies such as Novartis and the Swiss company Allevia.
In 2008, Tayton-Martin co-founded Adaptimmune, a company developing T cell therapies for cancer. Starting off as COO of the business, she eventually took on the role of CBO in 2017. The company's lead treatment is a T-cell therapy treating solid tumors, and is in late-stage phase I trials.
Tayton-Martin is passionate about the progress of gender equality in the life sciences, writing a compelling essay on the subject back in March.
---
Emmanuelle Charpentier, Director, Max Planck Institute for Infection Biology, Germany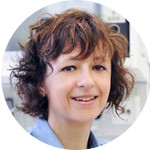 While not a classic life sciences business executive, Emmanuelle Charpentier deserves a mention here. She is one of the scientists that made it possible for a bacterial weapon against viruses, CRISPR-Cas9, to become a revolutionary gene editing tool.
Furthermore, Charpentier went on to co-found companies commercializing the technology. One of the companies, the Switzerland-based CRISPR Therapeutics is testing a phase I CRISPR-Cas9 treatment for blood disorders such as sickle cell disease. The Dublin-based company ERS Genomics licenses out her intellectual property to companies developing the technique for non-therapeutic applications.
Charpentier has had a highly successful academic career alongside the corporate roles, founding and running the Berlin-based Max Planck Unit for the Science of Pathogens since 2018.
---
So that's our list of the top 20 women leading biotech companies. Have any ideas about who's missing? Let us know by emailing comments@www.labiotech.eu