As 2018 draws to a close and our thoughts are torn between holiday plans and what the new year may bring, we decided to look back and revisit the people and the stories that attracted our readers the most during the year.
These were well received the first time around, so we thought you might like another look. The people we interviewed work in a broad mix of areas. They and their companies make CAR-T cell and gene therapies, anti-Alzheimer's disease drugs, more effective pain relievers and biomaterials from spider silk, among other things — overall a very interesting mix.
I hope you enjoy revisiting these interviews as much as we did. If you have any suggestions for interesting biotech people you'd like to hear more from in 2019 please do let us know!
1. Taking CAR-T cells beyond cancer: a new therapy for autoimmune disease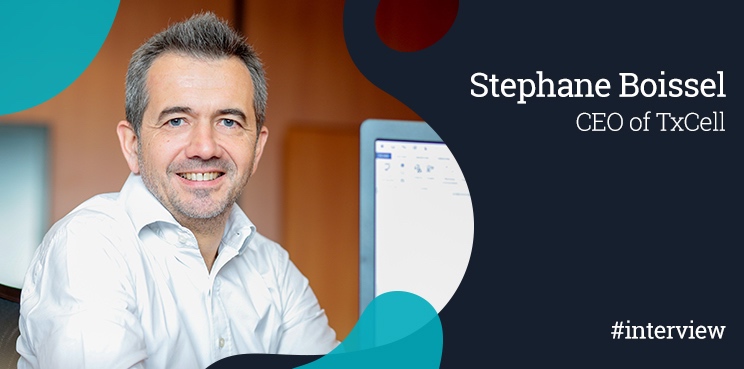 CAR-T cells are all the rage as the latest treatment for cancer. But what if we could apply this same technology to treat autoimmune disease? Curious to learn whether this new technology could revolutionize yet another field of medicine, Clara talked to Stephane Boissel, CEO of TxCell, to discuss the future of the field and his company's new take on CAR-T cell therapy.
This was our most popular interview with readers this year. The company is interesting as it aims to be the first to expand the applications of CAR-T cells beyond cancer and is instead targeting autoimmune disease. This is a large area of unmet need so has huge potential if it can get its treatment to the clinic.
It should be noted that since we interviewed Stephane, TxCell has been taken over by US-based Sangamo Therapeutics, known for its cell therapy technology. TxCell, which originated in France, now runs as a subsidiary of Sangamo and is no longer listed on the French stock market.
2. Moving from big pharma to biotech — insights from two biotech CEOs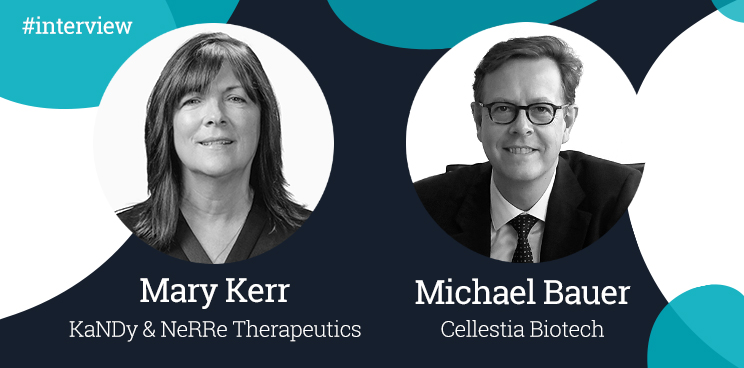 According to John LaMattina in Forbes last year, more and more senior scientific executives are moving from pharma to small biotechs or startup initiatives. While the jury is out on whether this observation reflects a real trend or not, we at Labiotech are keen to learn about what drives people to make such a move!
Sometimes two are better than one, or that's what they say. In this case our freelancer Karen did a great job interviewing Michael Bauer of Cellestia Biotech and Mary Kerr of KaNDy and NeRRe Therapeutics about their transition from working at big pharma companies to heading up much smaller biotech companies. If this is something you are considering it is well worth a read!
3. A Dutch company on a quest against cystic fibrosis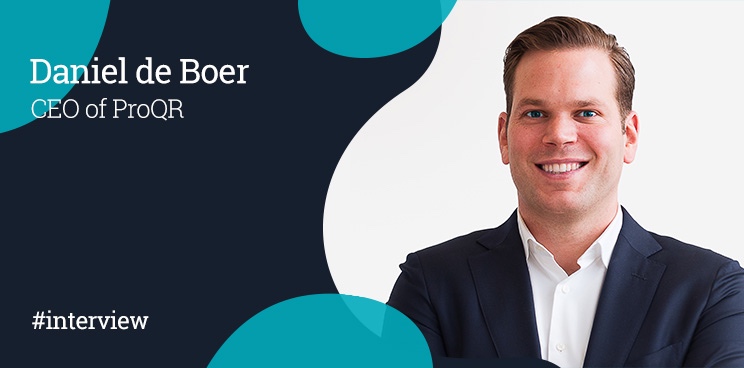 ProQR is the result of a personal quest against cystic fibrosis started by its CEO, Daniel de Boer. Interested in his story and the company's unique approach to treating the disease using RNA technology, Clara decided to speak with him earlier in the year.
ProQR is based in the Netherlands and was started by de Boer to try and help his son who was born with the genetic disease. The company was founded in 2012 and has gone from strength to strength, since branching out to target a wide arrange of rare genetic diseases, including several forms of blindness.
4. Bravo! An interview with the CEO of Takeda's recent cell therapy target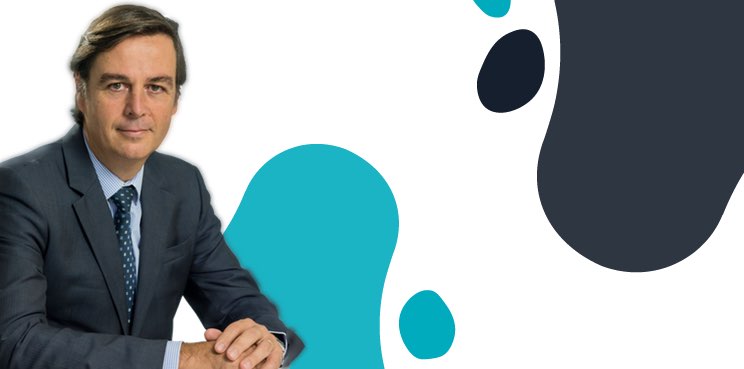 After beginning his career in big pharma, Eduardo Bravo took the plunge into biotech in 2005 when he saw the opportunity for a breakthrough therapy at a small Spanish biotech called Cellerix. The company became part of TiGenix in 2011, and when they merged, Bravo became CEO.
At the beginning of the year, our previous Editor Evelyn spoke to Bravo about why he left pharma for biotech, what makes his company's technology so exciting that Takeda acquired the it, and what he thinks are the key challenges in the field of cell therapy.
5. Meet the German biotech behind Adidas' biodegradable shoes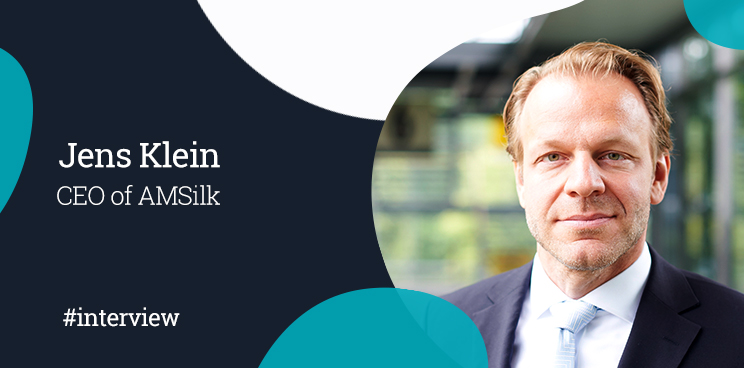 The synbio company AMSilk is drawing inspiration from nature to produce sustainable materials for applications ranging from clothing to medicine. Clara spoke to CEO Jens Klein to find out more about the innovative biodegradable material that has caught Adidas' eye.
AMSilk is not the only company that has recognized the unique properties of spider silk, although it is arguably the most advanced in Europe. Elsewhere, a Japanese company called Spiber and US-based Bolt Threads are also working on their own modified spider-silk materials.
Since Clara spoke to Klein, AMSilk announced a new partnership with Airbus to develop stronger, lighter and more flexible materials for building new aircraft and the company has lots of other projects in its pipeline.
6. This biotech could replace opioids with safe and effective pain relief for osteoarthritis
The use of opioids and non-steroidal anti-inflammatory drugs is a massive public health issue. Alex Dale, our previous journalist intern, spoke with Simon Westbrook, CEO of Levicept, whose new approach to pain relief, which is being tested for osteoarthritis, could be a game-changer.

Levicept is a UK biotech trying to develop pain relief drugs that do not cause additional health  problems for chronic pain sufferers. It is not the only European company looking for alternatives to opioids and non-steroidal anti-inflammatory drugs. UK-based Iontas and a French company called Pharmaleads are also aiming to target chronic pain without causing debilitating side effects.
7. Meet the Swiss CEO pulling out all the stops against Alzheimer's disease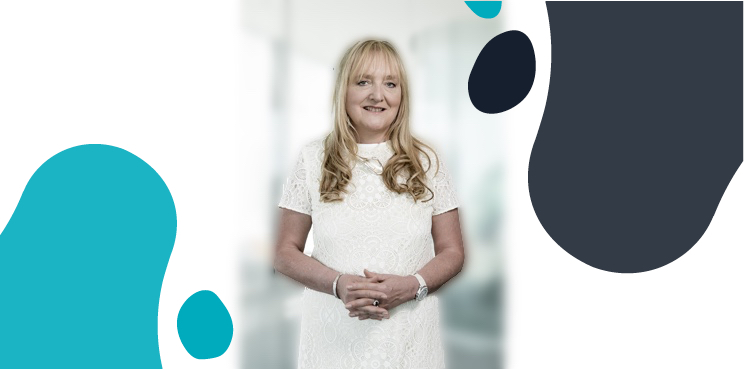 Efforts to treat Alzheimer's disease have been hit with failure after failure in the last year or so. Andrea Pfeifer, co-founder and CEO of AC Immune, spoke to Evelyn earlier in the year about how her company hopes to pull off a win.
Pfeifer worked as Head of Global Research at Nestlé for many years, but wanted to use her experience to help people and so helped to co-found AC Immune in 2003. Efforts to treat Alzheimer's disease are grounded in one of two theories, that the pathology is driven by plaques of amyloid-beta proteins or bundles of their tau counterparts, which is what AC Immune is targeting.
Developing an effective drug for Alzheimer's disease is notoriously difficult, with many trials failing over the last few years. However, AC Immune seem to be doing something right with its technology, if the recently announced collaborations with Eli Lilly  and WuXi Biologics are anything to go by!
8. Bridging the academia-industry divide: lessons from a serial biotech entrepreneur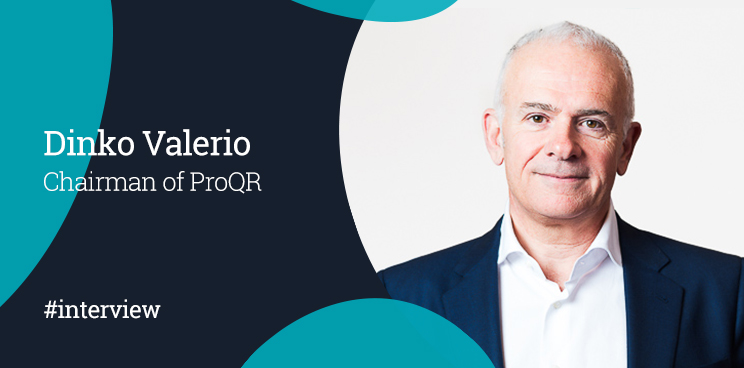 What does it take to be a successful biotech entrepreneur? I put this and other similar questions to Dinko Valerio, a highly experienced Dutch geneticist turned serial entrepreneur and investor.

Dinko Valerio is one of the few who have successfully bridged the academia-industry divide. He not only became a Professor in gene therapy at Leiden University, but created and led the Dutch biotech Crucell to scientific and financial success, as well as co-founding Galapagos, now one of the biggest biotechs in Europe. He is also a mentor to ProQR's CEO Daniel de Boer and Chairs the company Board. I definitely learnt a lot from speaking to him!
9. Forget Humira, a new generation of inflammation treatments is on the horizon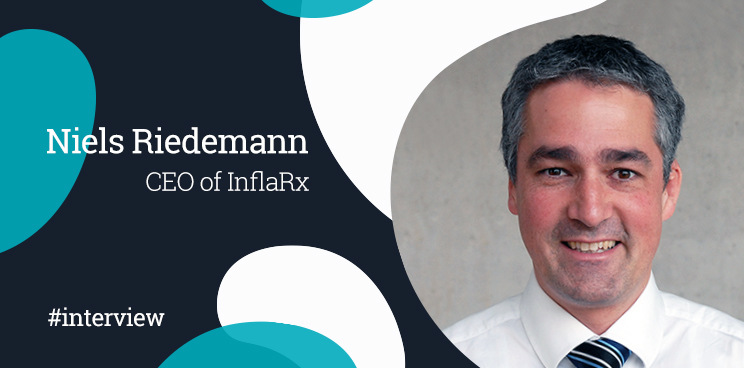 Millions of people worldwide suffer from inflammatory diseases, and many are still waiting for effective treatments. A German company, InflaRx, might have one. Our previous journalist intern Alexander Burik spoke to its founder and CEO, Niels Riedemann in the spring, to get the whole story about the company's technology and its recent $106M IPO on the NASDAQ stock exchange.
The global treatment market for inflammatory diseases is currently dominated by AbbVie's Humira, which is used for treating many inflammatory conditions, ranging from rheumatoid arthritis to Crohn's disease. But for many other conditions, there is still no effective treatment available.
InflaRx aims to treat inflammatory diseases that do not respond to Humira by focusing on a part of the immune system known as the complement system. Its two lead candidates for treating the rare skin disease hidradenitis suppurativa and ANCA-associated vasculitis, which affects the blood vessels, are currently being tested at Phase II.
10. MorphoSys' CEO tells us what's next for Europe's antibody expert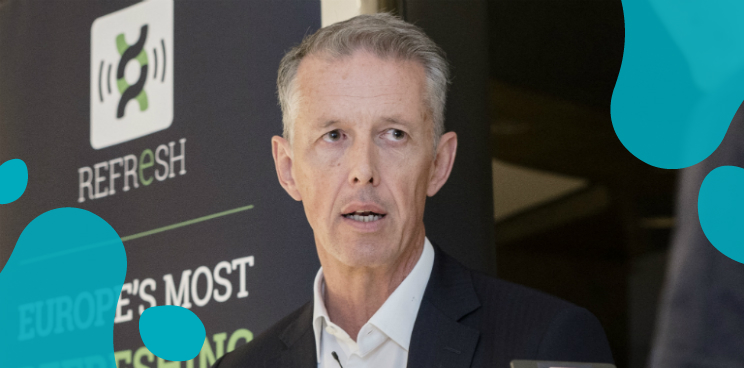 After 25 years, MorphoSys finally got over the line in 2017 with the FDA approval of its first antibody for treating the skin condition psoriasis. CEO Simon Moroney spoke to Alex Dale earlier in the year about the company and its history and about how it hopes to build on its recent drug approval success.
To try and avoid extensive delays in getting to market with future compounds, the German biotech 'dinosaur' is moving away from partnerships with big pharma and towards a fully integrated in-house approach. Using this method, MorphoSys hopes to have another one of its own antibodies on the market as early as 2020.
The company has a number of candidate drugs in its pipeline targeting various cancers and inflammatory diseases. Its current lead candidate is a monoclonal antibody targeting the antigen CD19. Morphosys is developing it to treat B cell malignancies, such as non-Hodgkin's and diffuse large B cell lymphoma. 
---
Images via Shutterstock, E. Resko and interviewees